A creative design agency
for the digital age
A creative design agency for the digital age
There are no traffic jams along the extra mile; and we go the extra mile in customer service and design. Great design is more than just pretty pictures.
Let the creativity flow through your brand
From telling us about your competitors to the dreams you have for your design; your goals take center stage in this phase. This thorough process of communication seeks to find a creative common ground for the best design.
Beginning a design process can be daunting with too many ideas floating around in one creative space. In the brainstorming phase, our designers get in touch with our clients one-on-one to have a detailed discussion on all things design; from goals and audience to vision, to reach an incredible common ground.
Dedicated to creating beautiful, creative solutions, we create multiple variations of each design. The mockups phase provides our clients with a plethora of visions and moodboards from which they can choose the design they like best.
In the designing phase, we bring our art to life. A rigorous phase of bridging the gap between vision and reality, our design phase focuses on getting mockups matured and providing different variations in design to truly satisfy customers.
In this phase we provide a complete design with original resources and deliverables in multiple formats and sizes. It doesn't stop there as we have other services that could help to boost your online presence.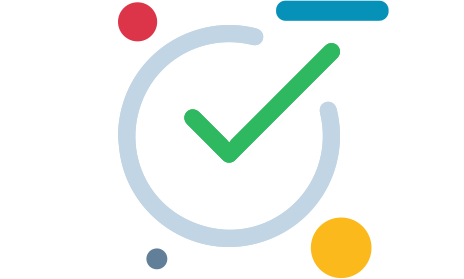 I was having a hard time finding a dedicated team who could work on my company's website. After much research, I contacted Wolfiz Technologies. They were quick to understand my requirements and did all the tasks properly without much back and forth. Amazing work!
Alex Brown
New Zealand
Wolfiz Technologies completed my project perfectly. Even though it was complicated, they were able to pull it off brilliantly. They handled all changes as requested without compromising on the decided schedule. I would highly recommend them for any web development project.
Michael Adams
Canada
We approached Wolfiz Technologies with a certain vision of what we wanted our site to look like. The team listened to all our requirements, understood them well, and delivered a stylish and functional website that generated the business results we wanted from it. It has been a pleasure!
Riley Lewis
California
We wanted our site to generate more sales and have a user-friendly interface. Wolfiz Technologies were able to develop exactly what we wanted. We also employed them for high quality product photography. The results were brilliant! After launch, there was a huge positive impact on our business.
Sarah Lee
Dubai
The app we got developed from Wolfiz Technologies fulfilled all our expectations. The team was highly efficient to work with. They kept an open communication with us throughout the development process and addressed all issues and concerns in a timely manner. Would highly recommend them!
John H. Warton
New York
The project was completed successfully. Wolfiz Technologies provided excellent guidance and addressed all the issues that we had. They were aware of all our requirements and had a very efficient communication system that helped to finished the project on time.
Ronald Yeland
Australia